Automated Liquid Handling Service Plans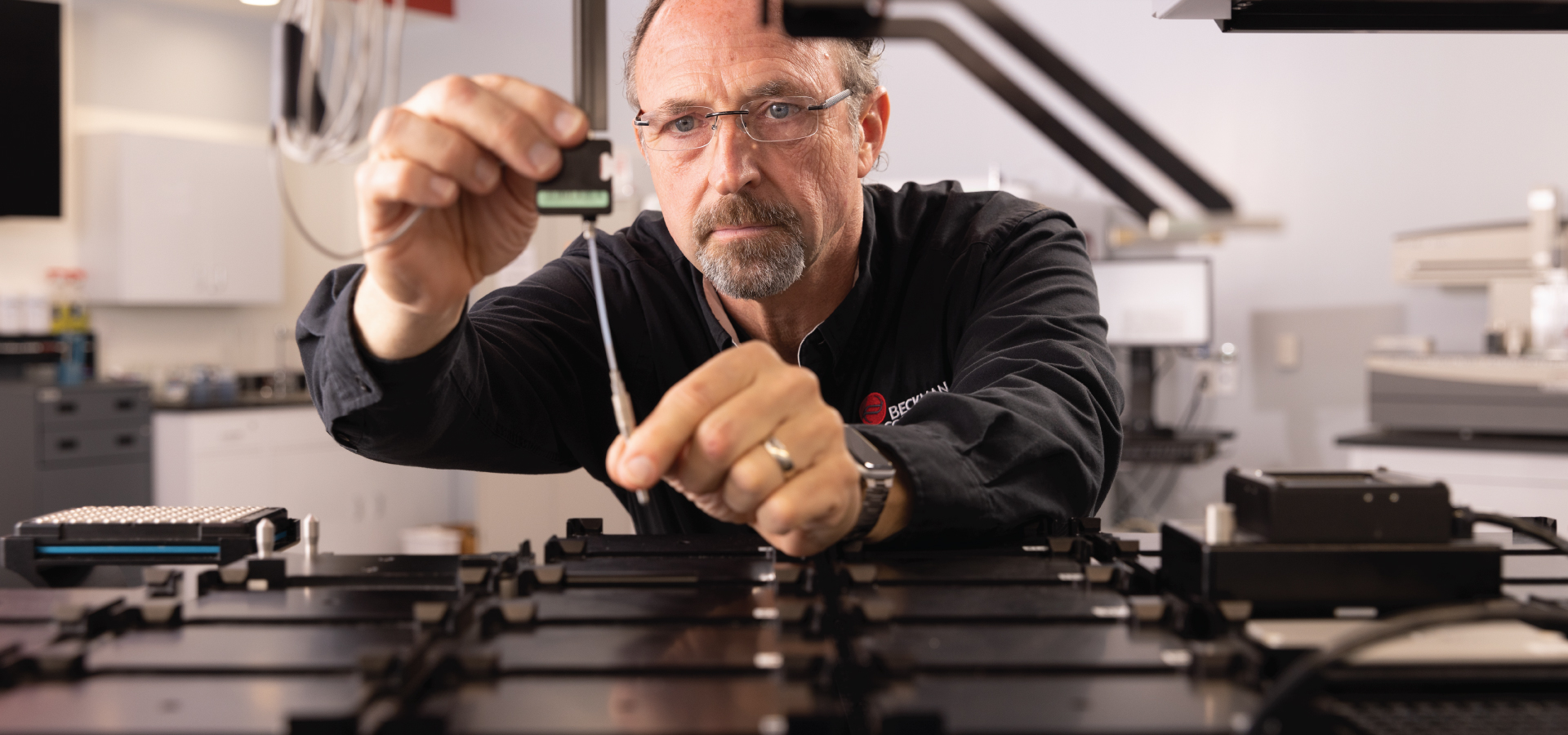 Choose the plan that's right for you
WARRANTY PERIOD
POST-WARRANTY PERIOD
Warranty
Start-Up Care
Prevention Plus
Protective

Comprehensive
Certified Parts & Labor

20% Off

Travel Expenses1

20% Off

Annual Preventive Maintenance

Annual Health Check2

Priority Onsite Response Time3

Remote Technical Support

Software & Engineering Updates4

20% Off

Annual Basic Operator Training5

20% Off

Accidental Damage Occurrence6
50% off
BeckmanConnect Remote Connectivity7

Relocation Support8

Choose this plan
Choose this plan
Choose this plan
Choose this plan
Travel expenses are covered within 100 miles of a Beckman Coulter Service hub and are only for Beckman Coulter service technicians.
Proactive service check performed by a Beckman Coulter representative.
Contact your local service representative for response times.
Reliability updates include hardware, software and instrument modifications to recommended levels.
Training performed at your facility by a Beckman Coulter field service engineer.
Accidental damage to the instrument(s) that affects its functionality. Repair services for accidental damage are reduced by 50% including 50% on product replacement if deemed necessary.
Contact your Beckman Coulter sales or service representative for more information on features and eligible instruments.
Includes one-time de-installation and re-installation of the instrument(s). All costs associated with the shipping, transportation and logistics of the instrument(s) are the sole responsibility of the laboratory.
BeckmanConnect Remote Service
BeckmanConnect remote service provides ample benefits, streamlining our quality service by allowing our technicians to diagnose and troubleshoot issues in real-time, keeping your instruments in top shape, and maximizing uptime and performance.
Learn More
Qualification Services
To help meet regulatory requirements, our certified service engineers are extensively trained in Installation Qualification and Operational Qualification (IQ/OQ) procedures and protocols.
Qualified installation services
Requalification services
Learn More