Biomek NGeniuS Next Generation Library Prep System
Einführung eines zuverlässigen, einfach zu bedienenden, speziell für die NGS-Bibliotheksvorbereitung entwickelten Liquid-Handling-Systems. Biomek NGeniuS ist ideal für Labore, die mehr Flexibilität benötigen und weniger Zeit für die manuelle Probenvorbereitung aufbringen wollen. Die benutzerfreundliche Software erfordert keine ausgefeilten Programmierkenntnisse und ist daher leicht einzurichten und zu bedienen.
Das Biomek NGeniuS Dynamic DeckOptix System reduziert Fehler durch die Erkennung falsch platzierter Laborgeräte
Der On-Deck-Thermocycler, der Greifer und die Aliquotierung der Reagenzien ermöglichen einen schnellen Arbeitsfortschritt
Batch-Setup und Fernüberwachung über Google Chrome oder Microsoft Edge
Eine umfangreiche Bibliothek mit kostenlosen NGS-Probenvorbereitungsprotokollen hilft Ihnen, schneller loszulegen

Explore Biomek NGeniuS Models
Biomek NGeniuS Merkmale
Fehlerreduzierung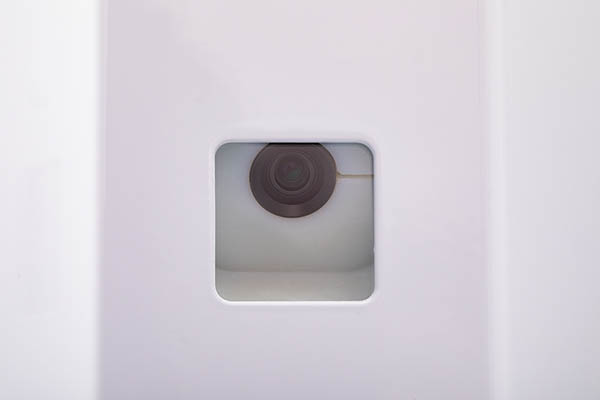 Dynamic DeckOptix nutzt hochentwickelte optische Analyseverfahren, um Ihnen Echtzeit-Feedback über die Platzierung der Laborgeräte zu geben und gleichzeitig eine Softwarebestätigung über die korrekte Platzierung zu liefern, um Beladefehler praktisch auszuschließen
Das Reagenzien-Identifizierungssystem verwendet eine fortschrittliche optische Zeichenerkennungstechnologie zur Reagenzienbestätigung und Fehlererkennung, bevor ein Tropfen Ihrer wertvollen Reagenzien verwendet wird.
Minimale Einwirkungszeit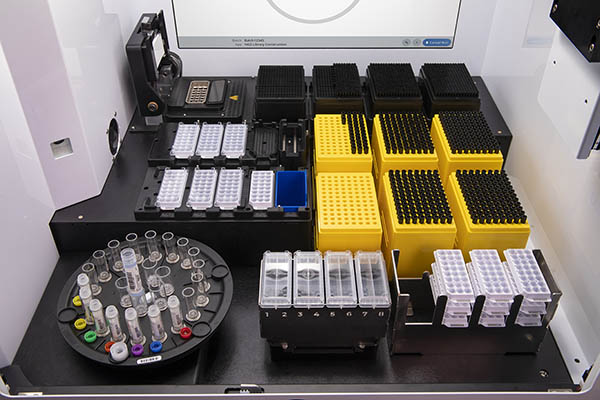 Das Reagenzienmanagementsystem kombiniert ein innovatives Eingabekarussell mit temperaturgesteuerten Reagenzienlagerzonen, wodurch unnötige Pipettierschritte minimiert werden und die Exposition der Reagenzien gegenüber der äußeren Umgebung begrenzt wird
Der standardmäßige Thermocycler auf dem Deck verkürzt die Zeit für NGS-Protokolle
Greifer für den Transport von Laborgeräten auf dem Deck ermöglicht die durchgängige Verarbeitung von Protokollen und verlängert die Walk-Away Zeiten
Selektiver Pipettierkopf handhabt 96er und 384 erkonfigurierten Spitzen, kein Werkzeug oder Austausch des Kopfes notwendig

Benutzerfreundlichkeit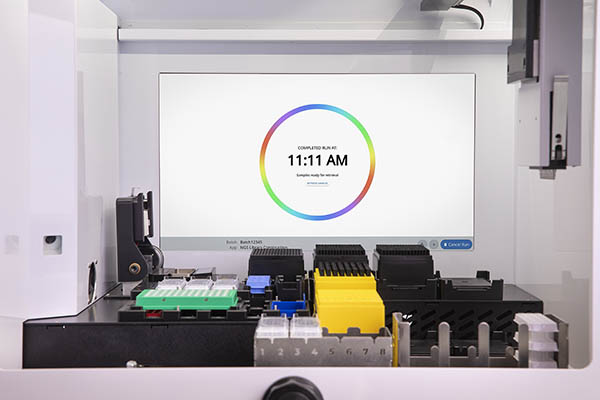 Biomek NGeniuS Portal Software ermöglicht Batch-Setup und Fernüberwachung mit Google Chrome oder Microsoft Edge
Der Biomek NGeniuS Batch-Setup-Prozess umfasst sechs einfache Schritte und erfordert keine Programmierkenntnisse
Mit der Biomek NGeniuS-Arbeitshilfe können Sie eine Checkliste für die Auswahl und Vorbereitung von Reagenzien und Laborgeräten erstellen
Einfache Geräteprogrammierung durch simples Drehen und Auswählen des Software-Eingabeknopfes
24" Head-up-Display: Sie können sich auf das konzentrieren, was für Sie wichtig ist
Die mehrfarbige 360°-Statusleuchte informiert Sie über den Gerätestatus

Flexibilität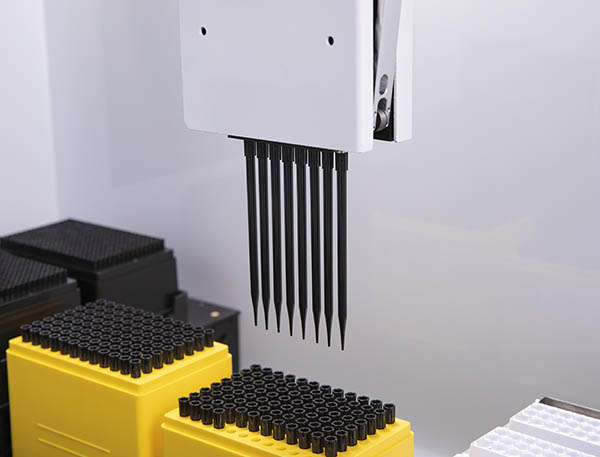 Batch-Flexibilität bedeutet, dass Sie eine beliebige Anzahl von Proben (4-24) durchführen können, während Sie gleichzeitig den Abfall von Reagenzien minimieren und die von Ihren Kunden erwartete Durchlaufzeit gewährleisten
Eine kostenlose Bibliothek mit NGS-Bibliotheksvorbereitungsmethoden für die DNA- und RNA-Sequenzierung sowie die Möglichkeit, Teilspitzenbehälter zu verwenden, bedeutet, dass Sie keine Teilspitzenbehälter wegwerfen oder Spitzen manuell umfüllen müssen, um Ihre Spitzennutzung zu optimieren.

Automatisierte Next-Generation-Sequencing-Probenvorbereitungsmethoden
Biomek NGeniuS wird mit einer umfangreichen Liste von ergänzenden NGS-Bibliotheksvorbereitungsmethoden geliefert. Wir arbeiten mit Anbietern von Reagenzienkits zusammen, um Kit-Protokolle unter Verwendung relevanter Proben zu automatisieren und so äquivalente Daten zu liefern, wie sie in der veröffentlichten Literatur des Kit-Herstellers beschrieben sind. Unser Engagement, das Methodenportfolio kontinuierlich zu erweitern, bedeutet, dass Sie aus einer Vielzahl von NGS-Bibliotheksvorbereitungsmethoden auswählen können.

Demonstrierte Methoden:

Illumina DNA Prep
Roche KAPA HyperPlus
Roche KAPA HyperPrep
NEB Ultra II RNA
IDT xGen™ cfDNA & FFPE DNA Lib Prep Kit
*Agilent SureSelect XT Human All Exon v6
Technische Dokumente
Didn't find what you are looking for? For more results click
here.
IMPORTANT: Beckman Coulter makes no warranties of any kind whatsoever express or implied, with respect to this App Template, including but not limited to warranties of fitness for a particular purpose or merchantability or that the App Template is non-infringing. All warranties are expressly disclaimed. Your use of the App Template is solely at your own risk, without recourse to Beckman Coulter. This App Template has been demonstrated for use on the Biomek NGeniuS system for the chemistry kit version and the release date shown at the time when the App is selected and created, but has not been validated by Beckman Coulter for use in the diagnosis of disease or other clinical conditions.
Products and demonstrated applications are not intended or validated for use in diagnostic procedures.
© Beckman Coulter, Inc. All rights reserved. Beckman Coulter, the Stylized Logo, and Beckman Coulter product and service marks mentioned herein, including Biomek and Biomek NGeniuS, are trademarks or registered trademarks of Beckman Coulter, Inc. in the United States and other countries. All other trademarks are the property of their respective owners.