Beckman Coulter Life Sciences ist für Sie da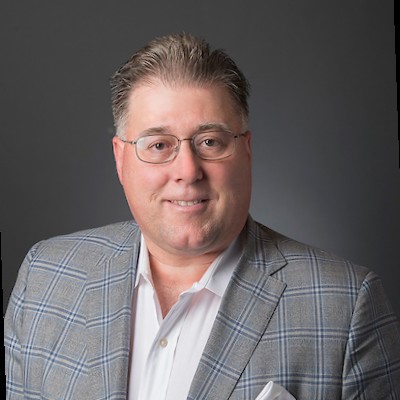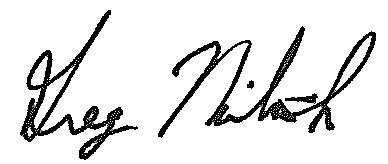 Greg Milosevich, President
Beckman Coulter Life Sciences
"Während die SARS-CoV-2-Pandemie weitergeht, ist es für Beckman Coulter Life Sciences selbstverständlich, unseren Kunden in dieser herausfordernden Zeit zu helfen.
Wir sind uns bewusst, dass dies herausfordernde Zeiten für alle sind und wir arbeiten stets daran, Ihnen so schnell wie möglich die Produkte zu liefern, die Sie benötigen.
Wir haben unsere Vertriebs- und Außendienstmitarbeiter mit Fernkommunikationsmitteln ausgestattet, damit sie Ihre Projekte und Studien weiterhin aus der Ferne unterstützen können. Wenn Besuche vor Ort erforderlich sind, stehen Ihnen unsere Mitarbeiter persönlich zur Seite, sofern dies nicht gegen die Richtlinien der Weltgesundheitsorganisation oder der Bundes-/Landesregierung verstößt.
Wir möchten uns auf diesem Wege bei allen Menschen, die bei der Bekämpfung der Pandemie an vorderster Front stehen bedanken - ob sie an einem potenziellen Impfstoff arbeiten, versuchen die COVID-19-Immunantwort gründlich zu definieren oder auf anderen möglichen Wegen einen Beitrag leisten. "
Dekontamination von Geräten
Die Gebrauchsanweisungen Ihrer Geräte (IFU´s) enthälten Informationen wie Sie Ihre Geräte schnell und einfach dekontaminieren können.
Wo finde ich die Gebrauchsanweisung (IFU) für mein Gerät?
Gebrauchsanweisung mit Partnummer suchen
Die Seitenzahl für Dekontaminationsanweisungen ist unten nach Instrument aufgeführt:
Durchflusszytometer & Cell Sorters
AQUIOS CL - IFU: B21896.AG - Kapitel 10: Cleaning Procedures
Navios EX - IFU : B73085.AD (CE-IVD), B73084AC (US) - Kapitel 11: Cleaning Procedures
DxFLEX - IFU: C44966.AA - Kapitel 11: Cleaning Procedures
CytoFLEX Platform - IFU: B49006.AP - Kapitel 11: Cleaning Procedures
MoFlo Astrios EQ Series - IFU: B22986.EB - Kapitel 9: Daily Decontamination Procedure During Shutdown, Appendix A: Approved Cleaners and Disinfectants, Appendix F: Biosafety Cabinet Accessory, Decontamination of the Biosafety Cabinet and Instrument Upper Module
Gallios Flow Cytometer - IFU: B46171AB - Kapitel 13: Cleaning Procedures
CyAn ADP, IFU: 0000050, Kapitel 6: Cleaning and Maintenance, subsection How to Perform System Decontamination, Appendix A: Approved Cleaners and Disinfectants
Liquid Handlers
Biomek i-Series - IFU: B54473AB - Safety Notice > Instrument Safety Precautions > Chemical and Biological Safety (p. viii), Kapitel 7: Preventative Maintenance
Echo 650-Series - User Guide, Seite 122
Echo 525 -User Guide, Seite 148
Echo 500-Series -User Guide, Seite 154
Biomek 4000 - Hardware Manual Approval Code: A99498AA, dated August 2012 - Section: 2-14

BeckmanConnect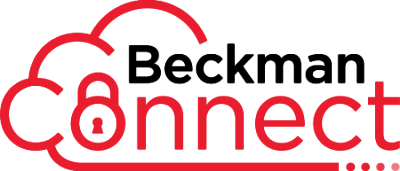 BeckmanConnect BeckmanConnect wurde entwickelt, um die Verfügbarkeit der Geräte zu maximieren, indem die Wartezeit für dringenden Service/Support minimiert wird.

Wenn ein Beckman Coulter Gerät mit BeckmanConnect verbunden ist, können unsere bestens ausgebildeten Service-Fachkräfte auf Ihren Wunsch eine sichere Echtzeit-Sichtbarkeit Ihres Systems erhalten.

Dies hilft uns, das Problem schnell zu verstehen und eine Lösung zu finden. Dabei vermeiden wir unnötige Wartezeiten für einen Besuch vor Ort.
Hilfreiche Links
Hier finden Sie einige hilfreiche Links mit weiterführenden Informationen und Richtlinien
Weltgesundheitsorganisation (WHO)
Robert-Koch-Institut
Bundeszentrale für gesundheitliche Aufklärung
National Institutes of Health (NIH)
U.S. Food & Drug Administration (FDA)
Integrated DNA Technologies (IDT)
Wir sind für Sie da
Vetriebsadministration
E-Mail: LSR@beckmancoulter.de
Telefon: +49 2151 333-625 (-727 oder -992)
Bestelldienst
E-Mail: LSEuropeOrders@beckman.com
Telefon: 0180 500 16 98
Service / Kundendienst
Email: ServiceLS@beckman.com
Fax: +49 2151 333 678
Hotline: +49 2151 333 999

Unser Hotline ist zu folgenden Zeiten erreichbar:
Montag - Freitag 07:30 - 17:00 Uhr